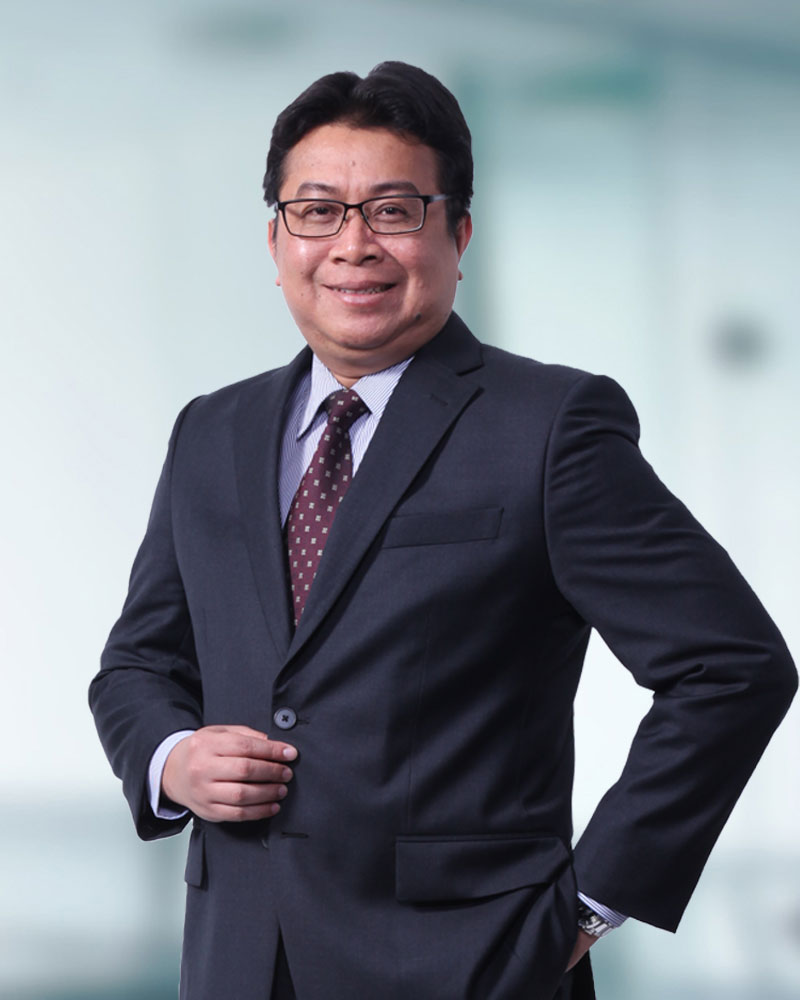 44 years of age, Male, Malaysian
Bachelor in Accounting (Hons), Northern University of Malaysia (UUM)
Certified Practising Accountant of CPA Australia
Chartered Accountant of the Malaysian Institute of Accountants
He joined KFima in January 2016 as General Manager, Group Finance & Treasury to oversee both the compliance and commercial aspects of the finance functions such as financial reporting, budgeting and corporate matters. He was re-designated as Group Chief Financial Officer of KFima on 1 October 2017 and appointed as Company Secretary on the same day. On 1 November 2017, he was appointed as Company Secretary of FimaCorp. He sits on the Board of several of KFima Group's subsidiaries.
He has 22 years of working experience in accounting, finance, treasury, auditing and corporate advisory. Prior to joining KFima Group, he was a Senior Manager (Assurance and Business Advisory) of Ernst & Young, Malaysia.
He is a Chartered Accountant and a member of Malaysian Institute of Accountants (MIA). He is also a fellow member of the Certified Practising Accountants Australia (CPA Australia).